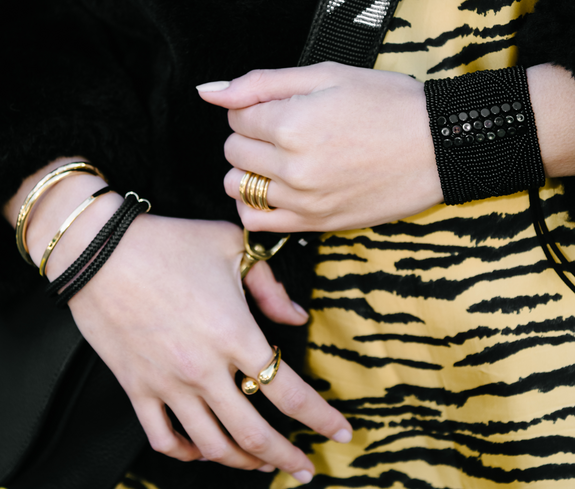 Beaded Leather Cuff
Made In Tanzania
Beaded Leather Cuff
Based in Arusha, Tanzania, the jump-off point for safaris in the Serengeti, this beading workshop celebrates the traditional craft of Maasai beading. The glass beads are sourced from the Czech Republic, a surprising century-old Maasai practice and little known fact. It takes an expert beader three days to make one Beaded Leather Cuff.
Thread in the cuffs is salvaged from used plastic grain sacks and spun together by hand. The leather is byproduct suede from Tanzania.
Fifteen beaders are employed at the workshop full-time and fifty-five more work from the surrounding countryside.