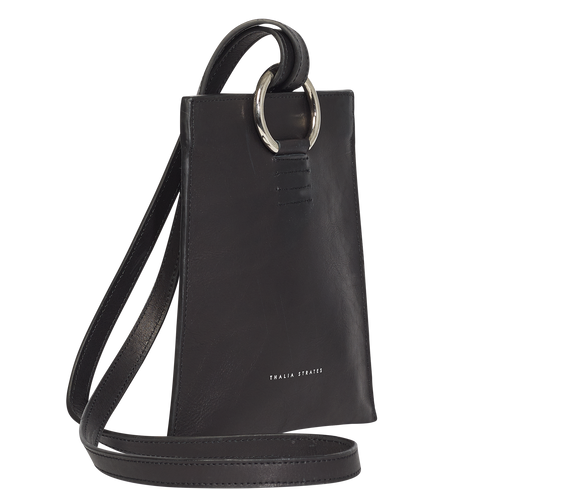 Ring Crossbody Bag
Made In South Africa
Ring Crossbody Bag
In an old industrial building filled with artisan workshops in Cape Town's Woodstock neighborhood, a young designer works with her small team to craft leather handbags in classic shapes with unexpected, bold features.
The handbags are made with the highest quality cow, ostrich, and springbok hides that are a byproduct of the food industry – paired with sustainable materials from across Africa, such as recycled brass hardware.
Each Ring Crossbody Bag is carefully constructed over a couple of weeks by a close-knit group of five leatherworkers with multi-generational expertise. The workers receive competitive wages, commensurate with their knowledge and skill.
With sustainability in mind, she designs handbags created to last.